For beach days, for BBQs, for every outdoorsy or outdoors-ish moment in between.
If you're like us and already daydreaming about breezy summer days, you have two options: move to Australia, or buy this Sunny Days kit. If it were up to us, we'd let you have both.

This Weekender Kit contains:
- Golden Hour DEET-Free Repellent (3 oz)
- Sunday Spray Cooling Aloe Mist (3 oz)
- Waterbalm Face+Body Moisturizer (0.7 oz)
- Sunny Days Cotton Bandana (22 x 22")
- Sunny Days Cotton Twill Bag (8 x 10")
(An $88 value when purchased separately)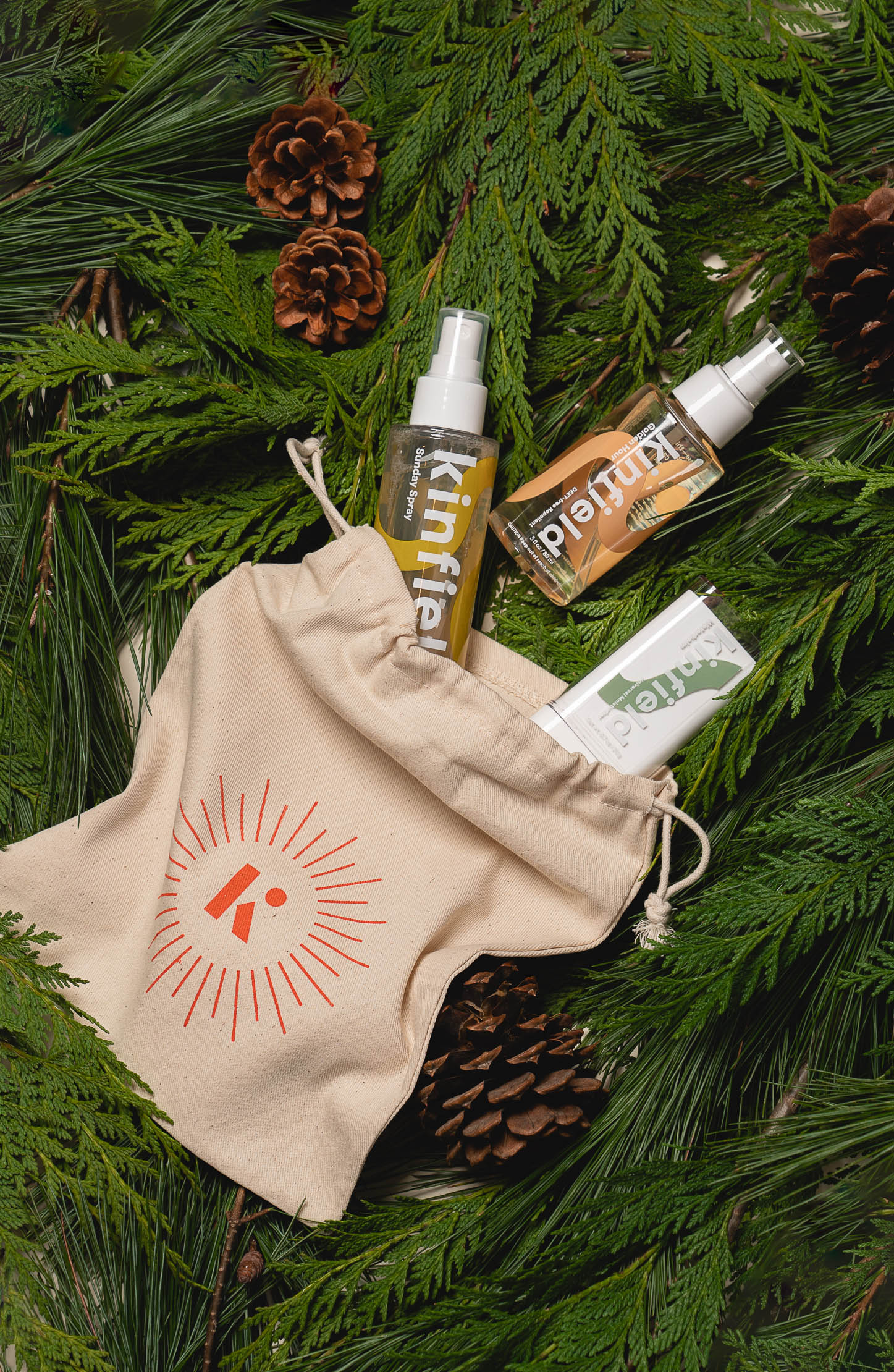 All the Goods
Kit Contains
Golden Hour

DEET-Free Repellent

DEET-Free, the way it should be. This is the full size of one of our most-loved products—our Golden Hour mosquito repellent.

Sunday Spray

Cooling Aloe Mist

For when your skin is hot and bothered, but you're just trying to chill. This is our bestselling aloe mist in fine, full-size form.

Waterbalm

Solid Moisturizer

Our do-it-all, head-to-toe, solid moisturizer. Trust us, you won't want to leave home without this. Full size, of course.

Sunny Days Bandana

Cotton Bandana

A natural cotton bandana with a sunburst print inspired by our favorite summer days, and edged with outdoorsy phrases.

Sunny Days Pouch

Cotton Twill Bag

A sturdy cotton twill pouch with a coordinating design. Measures 8x10" to contain all items from the kit, plus room for snacks.