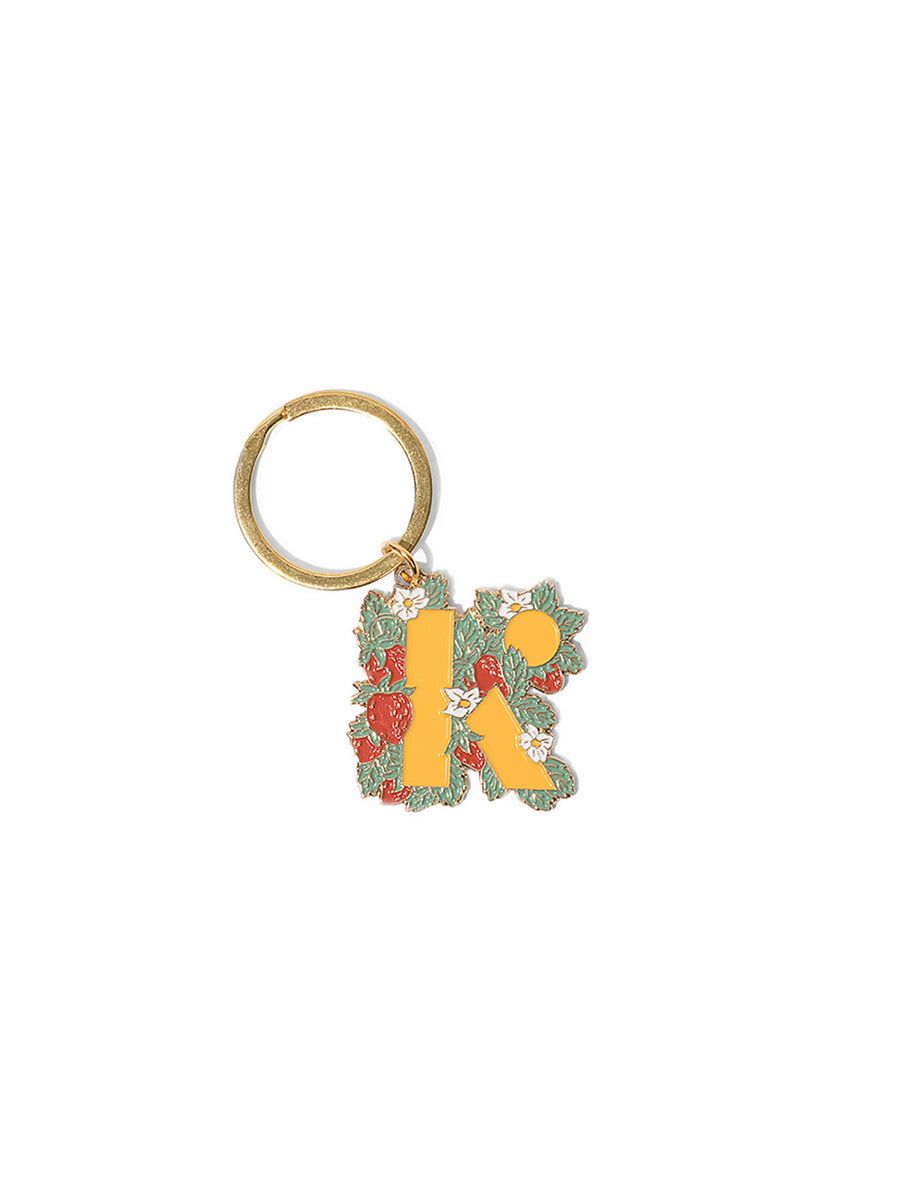 Keychain
Strawberry Keychain
$10
We tapped superstar illustrator Lauren Griffin to re-imagine our signature Kinfield 'K' in a summery strawberry mood, inspired by the launch of Liplock SPF 15—and boy did she deliver!
Attach your keys, adorn your bags, or let it dangle from your rearview mirror. Just be sure to get yours before they're gone! 
Meet Lauren Griffin, Illustrator
This cutie keychain was designed by Lauren Griffin, a southern gentlewoman with a soft spot for vintage letterforms & illustration styles. When she's not nose deep in Illustrator, you can find her haunting your local coffee shop, formulating bad puns, or ranting about anything design related to whomever will listen. Tacos and outdated idioms are a sure way to her heart.
To see more of Lauren's work, head to her website
typogriff.com
.
This metal keychain includes a gold-tone ring, charm, and clasp, and is here for a limited time.