Cooling Aloe Mist
Sunday Spray Mini (0.8 oz)
$7
A mini version of our soothing aloe mist. Sunday Spray is for when your skin is hot and bothered, but you're just trying to chill. Instantly soothe sunburned, stressed-out skin with cooling, moisturizing ingredients like natural spearmint, aloe, and cucumber. Sunday Spray is like a glass of ice water when you need it most.
Shop the full size: Sunday Spray - 3 oz
0.8 oz / 23 ml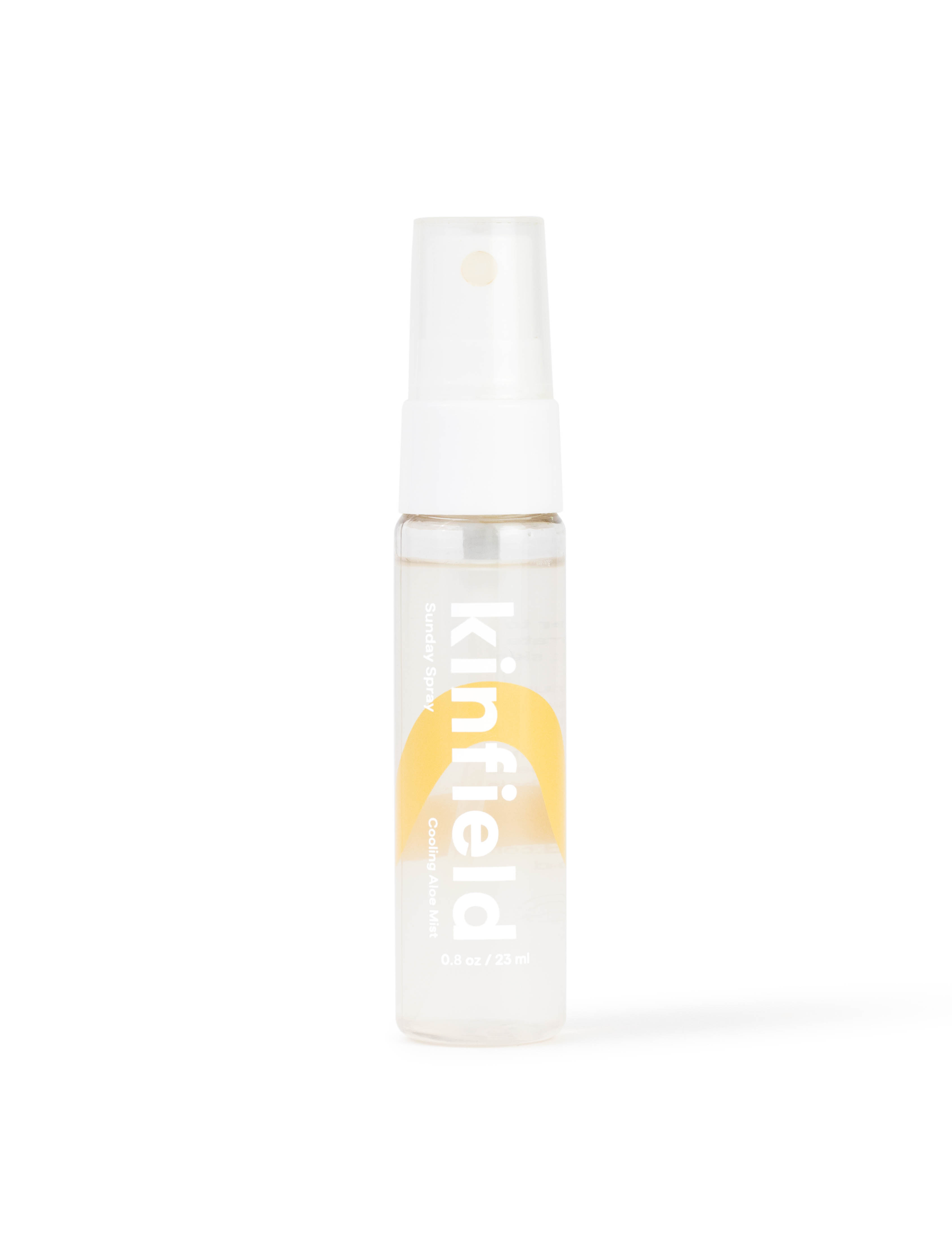 Recycling
Due to its compact size, the Sunday Spray Mini is unable to be curbside recycled. Instead, we recommend you recycle it with Terracycle or through our recycling program.